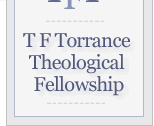 In conjunction with the AAR/SBL convention in Atlanta, Georgia,
our annual meeting will take place on
Friday, November 20th, 2015
1:00 pm – 4:00 pm,
in the Hyatt-Hanover D (Exhibit Level) room.
Look for our AAR program listing under Additional Meetings, P20-212.
T.F. Torrance Theological Fellowship Annual Meeting, 2015
---
New Book!
T&T Clark are reprinting their best of the back catalogue and publishing them in a Cornerstones series, with critical introductions added to each. Paul Molnar is doing the intro to T.F. Torrance's Christian Doctrine of God and Myk Habets is doing the intro to his The Trinitarian Faith. Go to T&T Clark
---
TF Torrance Journal: Participatio: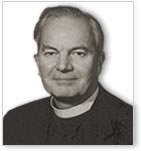 MISSION
A distinctively Christian research organization devoted to the exploration, development, and dissemination of the theology of Thomas F. Torrance and other theologians contributing to this endeavor. Continued...