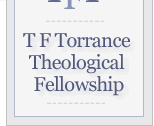 The latest edition of our journal is now available.
Participatio, Volume 5: "The Vicarious Humanity of Christ and Ethics"

Participatio: Volume 5
New book now available:
T. F. Torrance and Eastern Orthodoxy,
ed. Matthew Baker and Todd Speidell

Book Flyer
---
TFT TF President Deddo's book available again:
Although not directly on the work of TFT, Deddo's book on Karl Barth's Theology of Relations: Trinitarian, Christological and Human, just now republished by Wipf & Stock after being out of print for several years, actually fills out much of what TFT meant by "onto-relations." Barth didn't use this term, but a synthesis of many sections of the Church Dogmatics yields Barth's very detailed theological understanding of relations. Like TFT, he grasped the fact that we don't have to choose between theological understandings that are explicated in static and abstract ontological terms versus understandings that are actual, dynamic, relational or personal. When considering Barth's view of God, Christ and human existence, being, act and relations need to be grasped together. Failure to do so contributes to conundrums raised, for example, by current revisionist interpretations of Barth and also to misunderstandings of T.F. Torrance's theology.
Now in two volumes, the first volume explores KB's understanding of the anologia relationis as it relates to the doctrines of the Trinity, Christ and to human relationships (ethics). The second volume demonstrates that KB's theological ethic, via the analogia relationis, has powerful and illuminating implications. This is done through the case study of KB's section on Parents and Children in the CD III section on Freedom for Fellowship. This was a direct critique of R. Jenson and Pannenberg who claimed, like those critiquing TFT, that KB's theology was ethically vacuous. Nothing could be further from the truth. As James B. Torrance used to say: the unconditional grace of God calls for and brings with it the unconditional obligations of grace! Or TFT declaring that all of God means all of us. Here's a link: Karl Barth
New Book!
T&T Clark are reprinting their best of the back catalogue and publishing them in a Cornerstones series, with critical introductions added to each. Paul Molnar is doing the intro to T.F. Torrance's Christian Doctrine of God and Myk Habets is doing the intro to his The Trinitarian Faith. Go to T&T Clark
---
TF Torrance Journal: Participatio: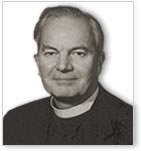 MISSION
A distinctively Christian research organization devoted to the exploration, development, and dissemination of the theology of Thomas F. Torrance and other theologians contributing to this endeavor. Continued...