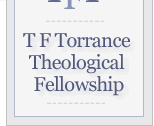 Minutes of Annual meeting in San Diego
---
New Book!
Jason Robert Radcliff, Thomas F. Torrance and the Church Fathers: A Reformed, Evangelical, and Ecumenical Reconstruction of the Patristic Tradition, Wipf and Stock, 2014.
In this book, Jason Radcliff examines T. F. Torrance's appropriation of the Church Fathers. Placing Torrance in the context of Reformed approaches to the Fathers, the current resurgence of interest in patristics within Protestant circles, and contemporary patristic scholarship, Radcliff highlights the unique merits of Torrance's Reformed, evangelical, reconstructive, and Christ-centered approach to the Fathers. Throughout the book, Radcliff suggests ways theologians today might incorporate Torrance's approach to the Fathers into their own theological projects.
Follow this link for more information and to order.
Order
---
TF Torrance Journal: Participatio: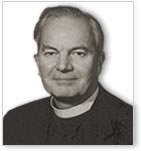 MISSION
A distinctively Christian research organization devoted to the exploration, development, and dissemination of the theology of Thomas F. Torrance and other theologians contributing to this endeavor. Continued...