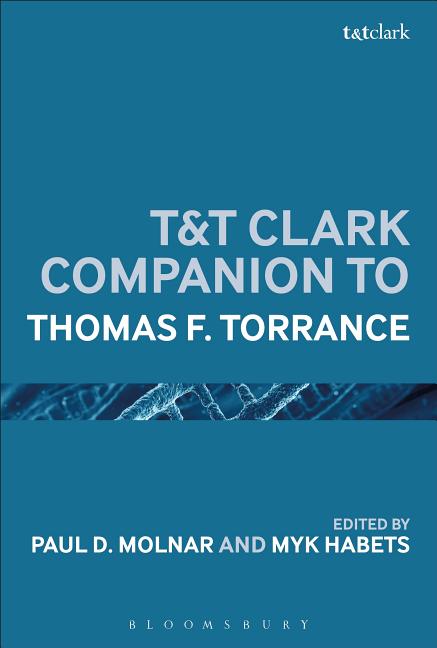 The T. F. Torrance Reading Group meets via Zoom every Thursday, at 1 pm Pacific. Topics are announced at Facebook. It is organized by Myk Habets and Marty Folsom.
Access the meeting by joining the Facebook group. Or log in with a member account here, and a Zoom link will appear in the left sidebar.
We are currently discussing the T&T Clark Handbook of Thomas F. Torrance, ed. Paul Molnar and Myk Habets (2020); #2020-PDM-MH-1. Pre-order the Logos edition for $16.99. 
August 20, 2020: Travis Stevick, "Theological Science Then and Now," Video.
August 27, 2020: E. Jerome Van Kuiken, "'Not I, but Christ': Thomas F. Torrance on the Christian Life," Video.
September 3, 2020: Tom Noble, "Incarnation and Atonement," Video.
September 10, 2020: Gary Deddo, "The Importance of the Personal in the Onto-relational Theology of Thomas F. Torrance," Video.
September 17, 2020: Todd Speidell, "Thomas F. Torrance's Influence upon Ray Anderson's Paradigm of a Practical Theology of Ministry," Video.
September 24, 2020: Jason Radcliff, "Thomas F. Torrance: Historian of Dogma," Video.
Note: Unlike in real time, the videos are anonymous; the recordings do not display names on the video feeds. In addition, if you wish, you can participate without your video being recorded. Turn off your video in Zoom. You can then watch and listen to the session in real time, and post queries and comments in the chat.