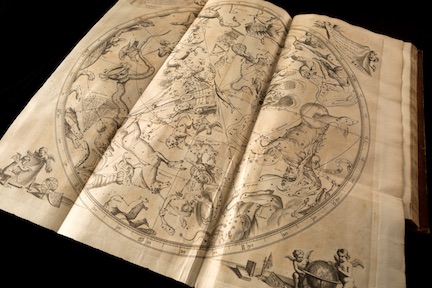 ---
Total: 589 souls
All Souls Index: a simple list of every person identified as an author, editor, translator, or in some other contributing role on the website.
---
Name

Sort descending

Profile
Adams, Edward
Agazzi, Evandro
Alston, Wallace M., Jr.
Ambrose, E. Jack
Anderson, Gerald H.
Anderson, Ray S.
RSA
Ariga, Fumihiko
Armstrong, Brian G.
Armstrong, John
JA
Ashina, Sadamichi
Asproulis, Nikolaos
Astor, Emily
Bacheller, Craig
Badcock, Gary D.
Baile, Ed
Baillie, Donald M.
Baillie, John
Baker, Matthew
Barbour, Robin A. S.
RASB
Barclay, Oliver R.
Bardet, A.
Barfield, Michael
Barth, Karl
Barth, Markus
Battles, Ford Lewis
Bauman, Michael
Beckett, David
Begbie, Jeremy
JB
Bell, M. Charles
Benedetti, Maria Teresa
Beveridge, Henry
Bilby, Mark G.
Bjorck, Jeff
Black, A. Bryden
Blaikie, Robert J.
Blane, Andrew
Blanshard, Brand
Blau, Jon
Both Elod
Bowler, Kate
Boyd, Robert L. F.
Boyd, Robin H. S.
Bradley, James E.
Brandt, Roger
Branson, Mark Lau
Brglez, Henry A.
Brinkman, Bruno
Brite, Derrick
British Broadcasting Network
Bromiley, Geoffrey W.
Brower, Sandra Fach
Brown, Stewart J.
Bruce, Robert
Brunner, Emil
Buchanan, Blake
Buitendag, John
Buksh, Michael A.
Bulante, Dee
Bulloch, James
Burgess, John P.
Burleigh, J. H. S.
Bussey, O.
Cairns, David
Calhoun, David B.
Callahan, D. J.
Calvin, John
Cameron, Daniel J.
DJC
Cameron, George C.
Camfield, F. W.
Campbell, Douglas A.
Campbell, J. C.
Carnes, John B.
Carnes, John Robb
Carr, Taylor
Carras, Costa
Carvin, W. P.
Chaousis, James
JC
Chatfield, Graeme
Chen, Qunying
Chiarot, Kevin
Cho, Youngchun
Chon, Pyong-ho
Choo, Young-il
Chornomorets, Yuriy
Christ, Felix
Church of Scotland
Clark, Ian
Colyer, Elmer M.
Congar, Yves
Cook, James I.
Cootsona, Greg
Copan, Paul
Corbett, Donald John Macrae
Corcoran, Patrick
Costello, John E.
Cox, Antony
Cox, Christian
Coyne, George V., S.J.
Cranfield, C. E. B.
Crisp, Oliver D.